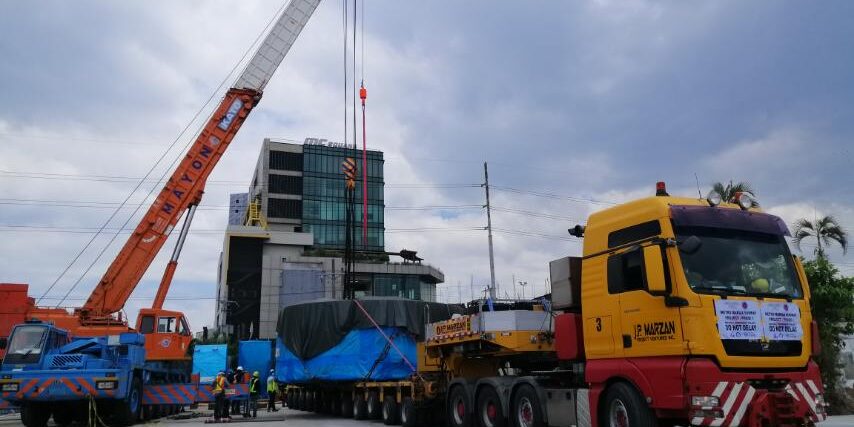 One of the Philippines' flagship projects would be the first fully underground railway system. The project spans 36-kilometer from Valenzuela City to the Ninoy Aquino International Airport in Pasay City, and will further stretch across North and South zones of the Greater Capital Region. Further, this project aims to provide the most modern mass transportation and address traffic congestion in Metro Manila.
In 2021, JP Marzan Project Ventures takes part in history by spearheading the transport of the valuable gigantic cutter head of the tunnel boring machine. Its main purpose is to break, cut, grind rocks and soil to form the subway line's construction path; making this a valuable cargo of the whole project. To start with,
JP Marzan engaged in the direct receiving of the machine from its international vessel, then hustled the cargo to its temporary storage at Manila Harbor Center and would finally be again transported to Quezon City. Also, the team took part in the site assembly and engineering works for the boring machine.
To ensure safety and on-time delivery, JP Marzan Project Ventures made sure to use its efficient prime movers and special trailers to transport the machine. At the same time, the team created a well-planned system and used routing tools to ensure the optimal results and process. At the same time, the project was overseen by experts to execute a flawless operation from start to finish.